Heraldcam
:
The Miami Herald has one of the best views in Miami, and today the Website launched
a Webcam:
If you're online tonite, check the view of the full moon over Miami Beach.
Random browsings
:
"Find-a-blog", a Wall St. Journal story, discusses various ways to search/browse for weblogs. Available on site only by subscription, but a copy is
stashed here
.
Nice stories on George Harrison's new album and son Dhani
at LA Times
and
at The Times
.
Art comes to life in this beautiful animation,
Kunstbar
, at www.flash-award.com.
Fotofeed
: I've run across links to this site a couple of times. It features occasional scenic photos of Northern New Mexico: a US version of the British cams? The recent photos are especially beautiful, this one ran Nov. 11: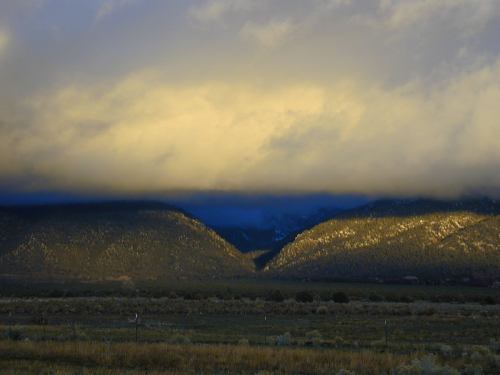 Hidden City
a Weblog from South Miami Beach with flora/fauna photographs, found on the Pepys Project, thru the Find-a-Blog article above.